Opinion
Closing on £12M/year player agreement after months of talks is Liverpool's prioty no.1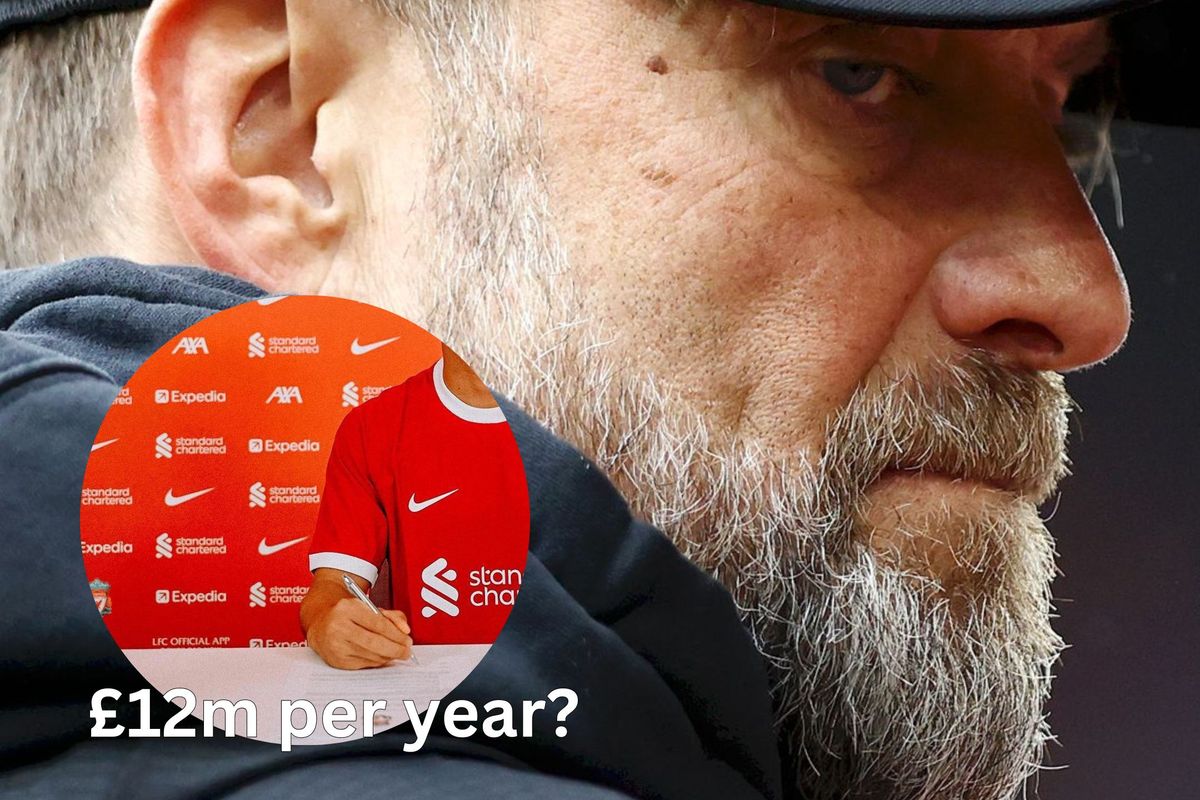 Liverpool's priority moving forward is extending Trent Alexander-Arnold's contract amid reported interest from Real Madrid.
Whether or not interest from the La Liga side is real or not is irrelevant.
Liverpool don't want to put themselves where they are vulnerable to losing the best fullback in the world.
The Reds are still in talks to agree on a massive contract that could potentially be worth £250,000 per week or £1 million per month.
FSG have done well to renew contracts but Trent is now the priority
One thing you have to give credit to FSG for is how they have locked Liverpool's best players down to lucrative new contracts quite consistently.
Liverpool pay £134.4 million per year to their senior players, with only Manchester City, Manchester United and Arsenal paying more, according to Fbref data imported from Capology.
Data from Spotrac suggests that if Trent were to agree a new deal worth £12M/year it would move him into the top 20 Premier League earners, replacing Phil Foden.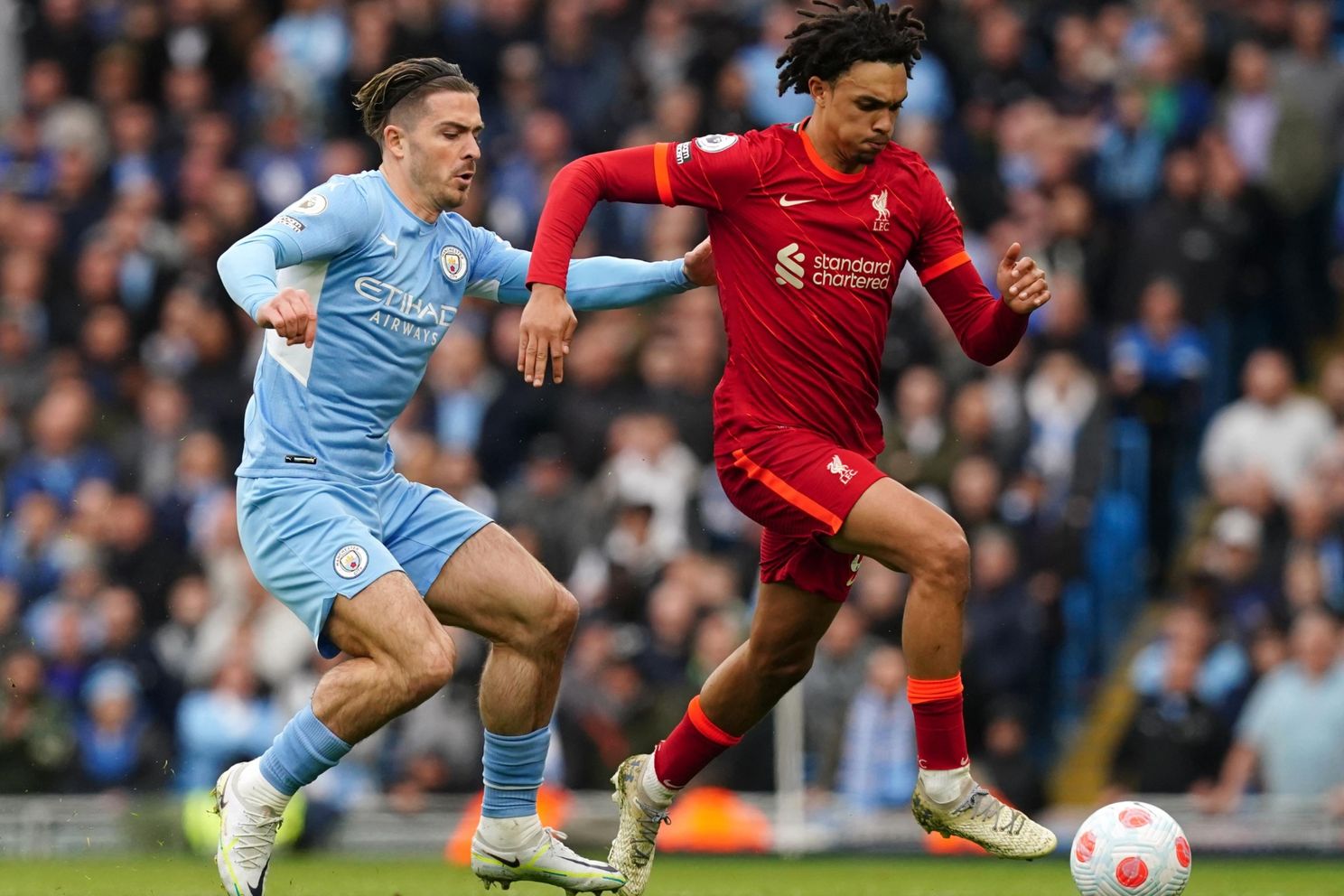 Alexander-Arnold has already made 300 appearances, as per Transfermartkt, and needs just one more goal or assist to reach 100 goal contributions for Liverpool.
Two new roles for Trent means more responsibility
Now operating in an auxiliary midfield role when Jurgen Klopp's side is in possession, Trent is demonstrating his class this season. It's not his only new role either after he was made captain in the summer.
It actually makes sense to have your second-most senior player to be in a more central position on the pitch. It boosts his ability to communicate with the whole team mid-game but also gives him a better understanding of how the game is progressing.
Unlike in past seasons, the 25-year-old hasn't been the one making the decisive telling pass with only three assists so far.
But in a more central role, he is dictating the flow of games more than he ever has and his heatmaps from Sofascore paints the picture.
This is how his 2022/23 Premier League heatmap looked versus the current season..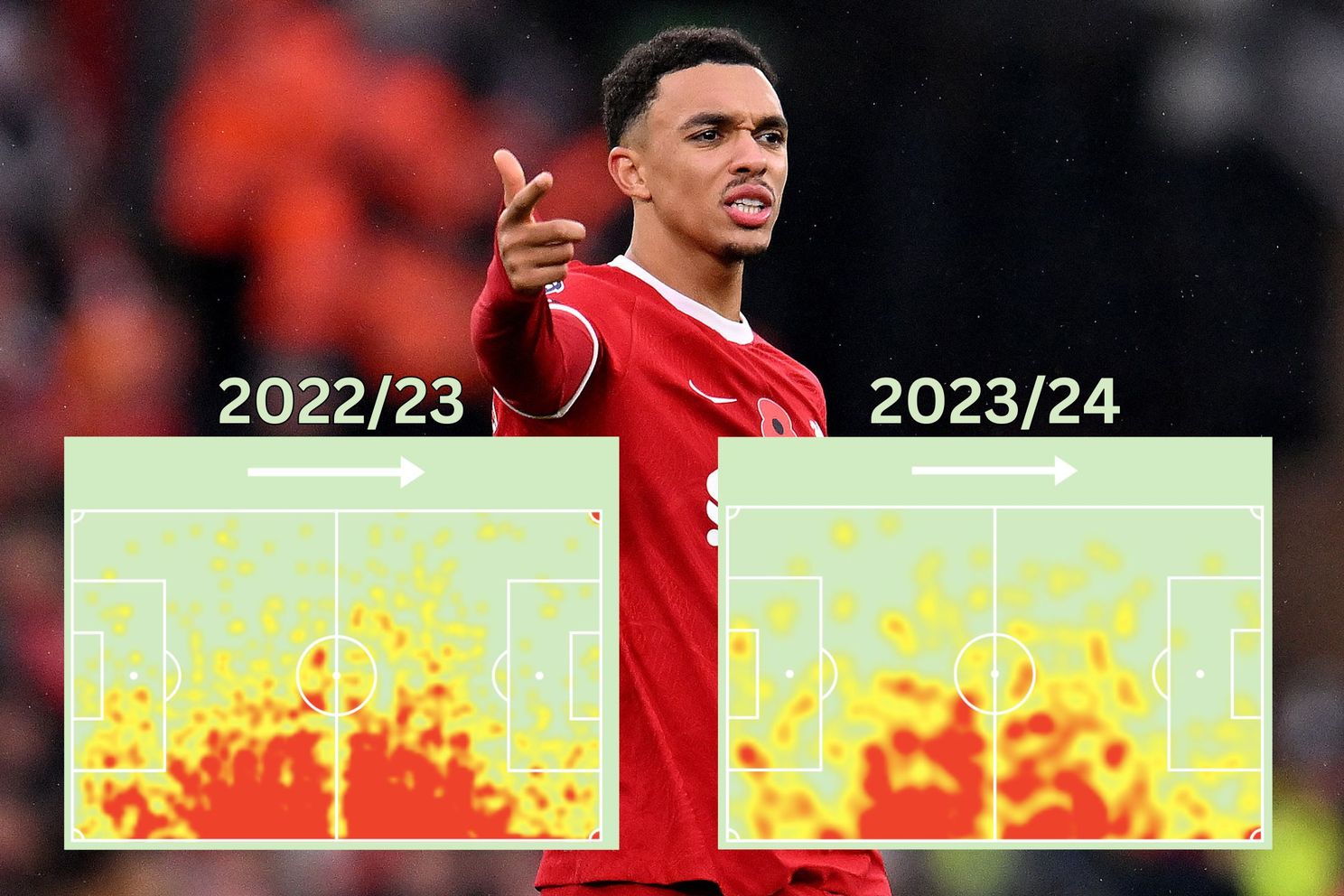 Liverpool's need for a new defensive midfielder has overshadowed Trent's fine form for Klopp's team.
He's not as involved in the goals as he is normally perhaps, but his incredible passing range is Klopp's greatest tool in launching counter-attacks from deep.
Especially when coupled with Darwin Nunez's strong running the channels, Trent is able to hurt teams from almost any area on the pitch.
Last season, he averaged an xG of 2.37 per game which means, on average, his underlying stats projected that he should be involved in 2.37 goals per game.
This season, due to being more involved in the tempo of the game, he is not making the same passes and has a much lower xG of 0.47.
It's not a bad thing necessarily - it's just a change in how he's being used.
The fact remains that Alexander-Arnold is one of the most important players Klopp has.
Extending his contract has to be the club's main priority even ahead of a potential move to sign Andre from Fluminense in the summer transfer window.