Transfers
Liverpool and Arsenal captivated by midfielder: Told €120M will complete sale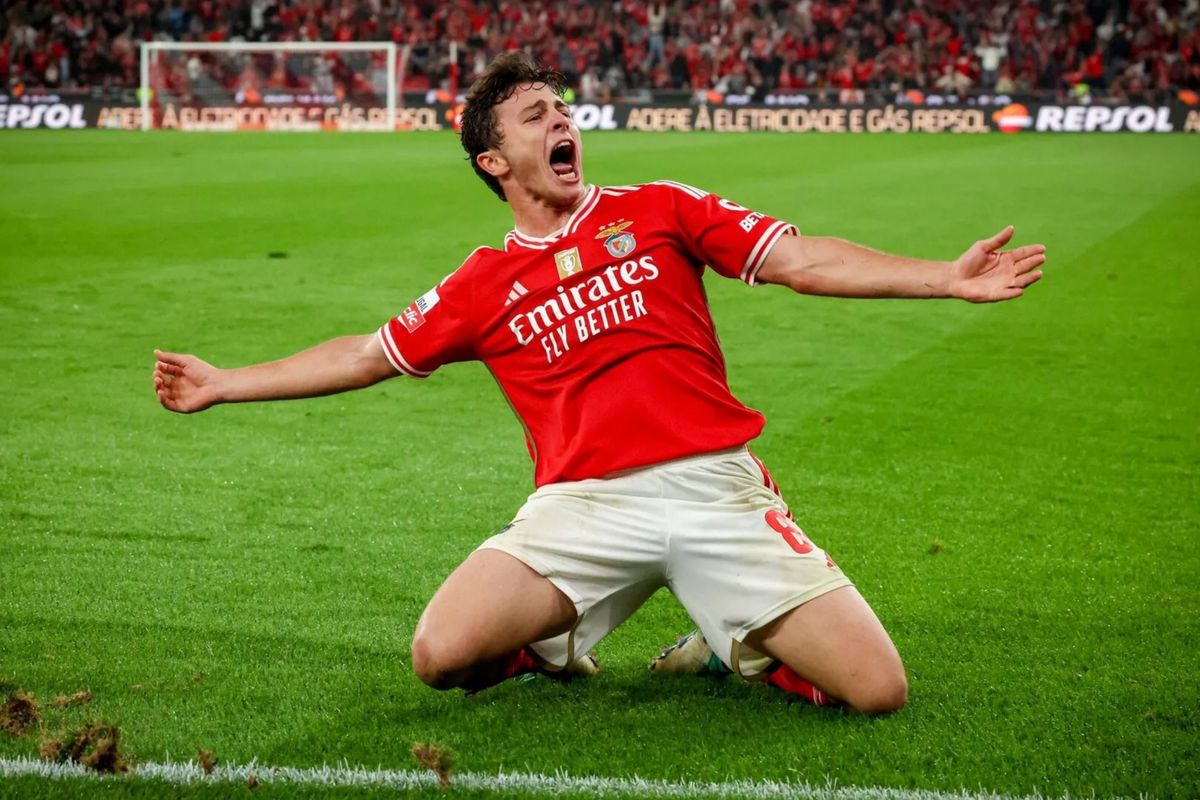 Liverpool have been seduced by Benfica starlet Joao Neves midfielder after scouting him during a huge game in the Liga Portugal title race.
Benfica beat Sporting Lisbon 2-1 to move level on points. It was a match that had countless scouts in attendance. Goncalo Inacio was also scouted but was sent off in the 51st minute.
Viktor Gyökeres gave Sporting the lead which they held onto for 40 minutes before Joao Neves scored the equaliser in the 94th minute.
After being down to 10 men for most of the second half, the collapse began as Casper Tengstedt scored the winner three minutes later.
The Premier League, and Europe at large, has taken notice of the incredible talent that has been pouring out of Liga Portugal for years now.
Everywhere you look, Portuguese players are making a massive impact.
Liverpool were watching Joao Neves, Goncalo Inacio and Antonio Silva and now more is being reported about the club's interest in Neves, in particular.
What's the latest from Portugal on Liverpool's transfer plans for Joao Neves?
After scouting him on Sunday, Portuguese news outlet O Jogo, as translated by Paisley Gates, reports that Liverpool want to sign Joao Neves.
They're not alone with the report headlined "Joao Neves seduces Arsenal and Liverpool" after both clubs watched him at the Estádio da Luz.
The 19-year-old is an option in the defensive midfield department amid concern Premier League rivals could win the race to sign Andre.
However, signing Neves (as Chelsea discovered when buying Enzo Fernandez sold for £104.5m) won't be cheap.
The young midfielder also has a €120 million (£104.5m) release clause that makes signing him borderline impossible.
It will depend then on how much Liverpool really believe in his potential. If they see him becoming one of the best in his position, then that's one thing.
However, they will still err on the side of caution when it comes to massive-money signings.