Opinion
How would past Liverpool teams have dealt with the current injury crisis?
Liverpool's season has been ruined by injury. There are no two ways about it.
Fans have been quick to judge Jurgen Klopp's side, with many calling them the worst champions in Premier League history.
The side's three senior centre-backs, Virgil van Dijk, Joe Gomez and Joel Matip have all suffered season-ending injuries.
So, midfielders Jordan Henderson and Fabinho have had to fill in in defence. Yet both of these have had a series of injuries too. In fact, at the time of writing, Henderson looks set to miss 6-12 weeks with a groin problem that required surgery.
Fringe players Nat Phillips and Rhys Williams have had to fill in, but, in simple terms, neither are good enough to play for Liverpool as of now.
The timing of Matip's latest blow forced FSG into the transfer market on deadline day.
They signed Ben Davies, a Championship defender available on the cheap due to his contract being up in the summer.
They also added Ozan Kabak, a 20-year-old playing for Schalke, who sit at the foot of the Bundesliga table. While he is a good prospect, it is clear from the fact that he was signed on loan with an option to buy that the club is unsure about whether he is up to the task of playing for an elite European side.
Diogo Jota, the fourth-choice forward who was well on his way to becoming a first-choice star, has also missed a large chunk of games. This has had a massive impact on the attack.
Fans and pundits alike have been quick to judge. While most acknowledge that the injuries are a major factor for the decline, some are pulling no punches in insulting Liverpool's title defence.
That left us asking what would have happened to some of Liverpool's best sides of the last 20 years had they gone through an injury crisis of this nature.
How would the 2005 Champions League winners have lined out had their best centre-backs suffered from injury?
Would Rafa's 08/09 side have been able to sustain a title challenge without a key attacking option?
Who would Brendan Rodgers have signed in January 2014 if he had to bring in some defenders?
2004/05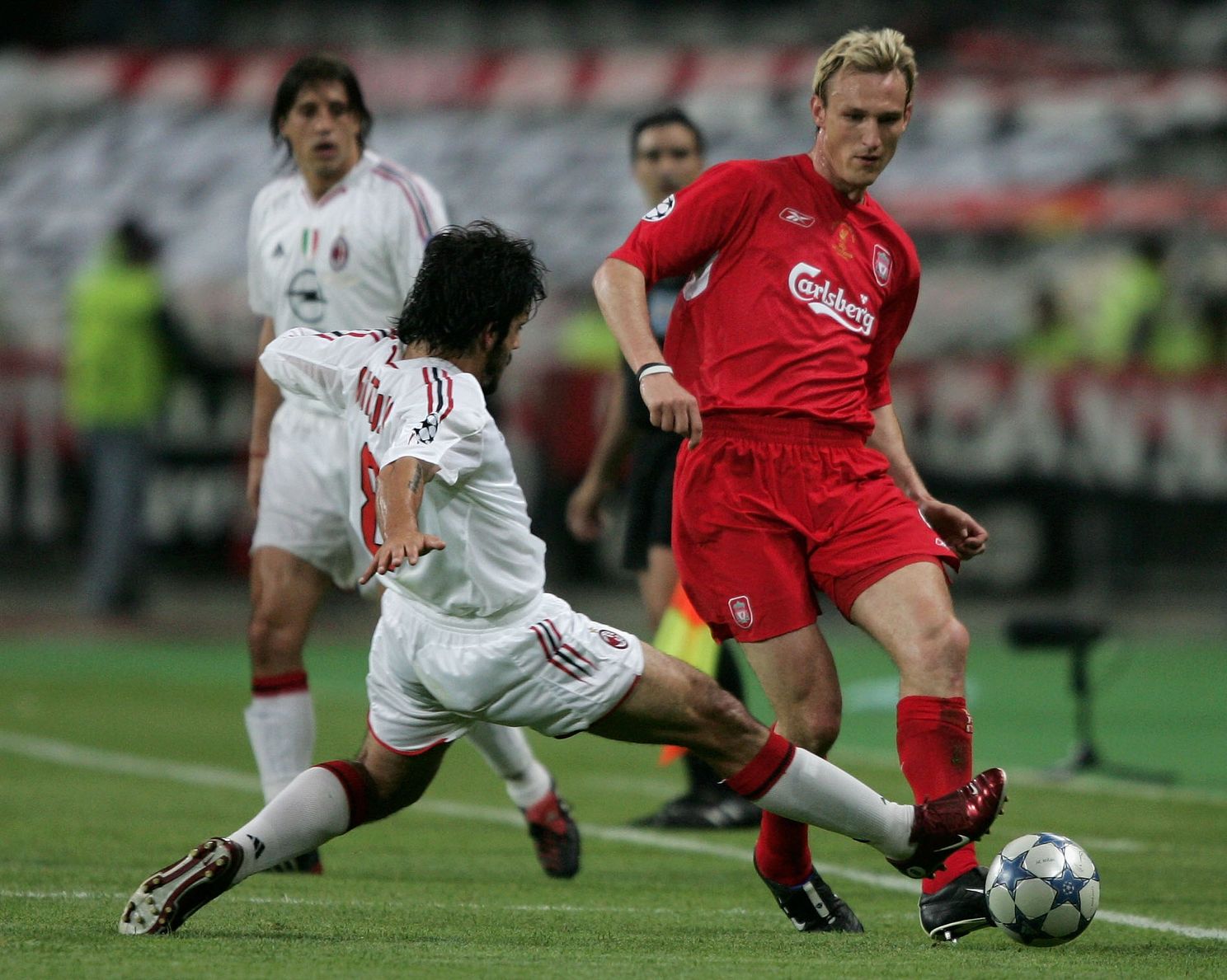 So, in a parallel universe, Liverpool's three first-choice centre-backs, Jamie Carragher, Sami Hyypia and Stephane Henchoz, have all been handed season-ending injuries.
In real life, Henchoz actually left in January 2005 due to being plagued by injury, so we will use him as our third-choice in this scenario.
That would have left the calamitous Djimi Traore and Josemi, more often used as fullbacks, and Mauricio Pellegrino, an experienced free transfer brought in as an emergency in January, as the senior centre-back options.
In fact, Pellegrino was cup-tied for the Champions League, so did not contribute to the cup win at all. He will still play the Ben Davies role here.
Youngster Zak Whitbread will play Nat Phillips. Reserve centre-back Danny O'Donnell will act as Rhys Williams.
Benitez would have had to have placed his trust in midfielders Didi Hamman and Xabi Alonso to cover at centre-back. Like Henderson, Alonso would have suffered a season-ending injury in February.
This would have meant partnering Steven Gerrard with Igor Biscan in central midfield.
Summer acquisition Djibril Cisse broke his leg in October 2004, keeping him out until April. There is an almost scary parallel between Cisse in 04/05 and Diogo Jota in 2020/21.
So, if all those players were to suffer the same fate as the current crop, Liverpool would have probably lined out for the 2005 Champions League final with the following XI: Dudek; Finnan, Hamann, Traore, Riise; Garcia, Gerrard, Biscan, Kewell; Baros, Cisse.
The bench would have been filled by Scott Carson, Whitbread, Josemi, Stephen Warnock, Antonio Nunez, Vladimir Smicer and Florent Sinama-Pongolle.
Surely a fifth European Cup would have been well out of the question with a side like that.
2008/09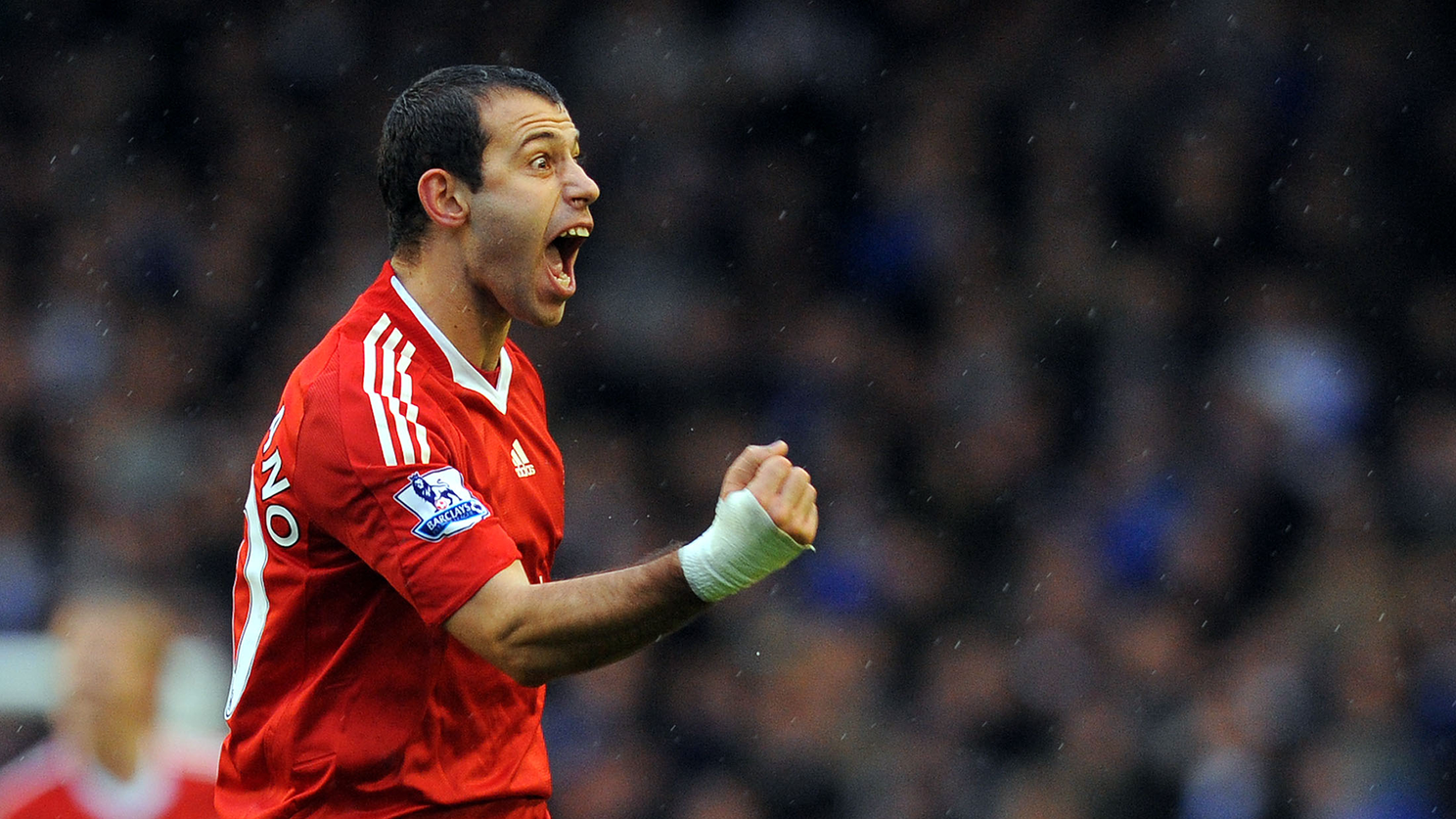 2008/09 saw Rafa Benitez oversee his one and only title charge in the Liverpool dugout. Liverpool finished 2nd in the Premier League in what was their best league campaign of the noughties.
Starting from the back, Jamie Carragher has once again picked up a serious injury five games into the season. He would have been joined on the sidelines by Daniel Agger a few weeks later.
Sami Hyypia would have had his season ended a few days before Deadline Day of the January transfer window.
The difference between Liverpool this season and Liverpool in 08/09 is that Rafa Benitez had four senior out-and-out centre-backs going into that campaign, while Jurgen Klopp only had three. So Martin Skrtel would have still been knocking around.
That would have eliminated the need to sign two centre-backs in January. So there is no need for a Ben Davies replacement here.
Instead, we will look for someone to play Ozan Kabak. That means a raw but promising centre-back playing for a team doomed for relegation in the Bundesliga.
That man is then-20-year-old Sebastian Langkamp, who was playing for Karlsruher in 2008/09. Langkamp was a Germany u21 international at the time and looked destined for a big future. While he never established himself as world-class, he did make a decent Bundesliga career for himself.
Dani Ayala would most likely have played a few games, like Phillips and Williams this season.
Javier Mascherano and Xabi Alonso would have been the two to drop back from midfield, with Alonso once again picking up a Henderson-style injury.
With the first-choice double-pivot playing at centre-back, Steven Gerrard probably would have had to drop back out of the No 10 role. It was in this position that Gerrard played his best football for the Reds, so he would have been missed hugely in that area.
He would have formed a midfield duo with Lucas. At this point, the Brazilian was far from the competent defensive midfielder of his later Liverpool career.
Albert Riera was the summer's big attacking signing, so he would have picked up an injury in this storyline.
The regular starting XI would have looked like this: Reina; Arbeloa, Mascherano, Skrtel, Aurelio; Gerrard, Lucas; Kuyt, Benayoun, Babel; Torres.
The subs bench would have had Diego Cavalieri, Langkamp, Emiliano Insua, Andrea Dossena, Damien Plessis, Nabil El-Zhar and David Ngog.
In fact, the starting Xi looks relatively ok, especially considering Mascherano's success at centre-back during his time at Barcelona.
Taking Gerrard out of the No 10 role would have also been a big issue. Torres would have suffered as a result.
However, the lack of quality on the bench is telling. There is surely no way that Liverpool could have finished just four points from the top with such poor depth.
2013/14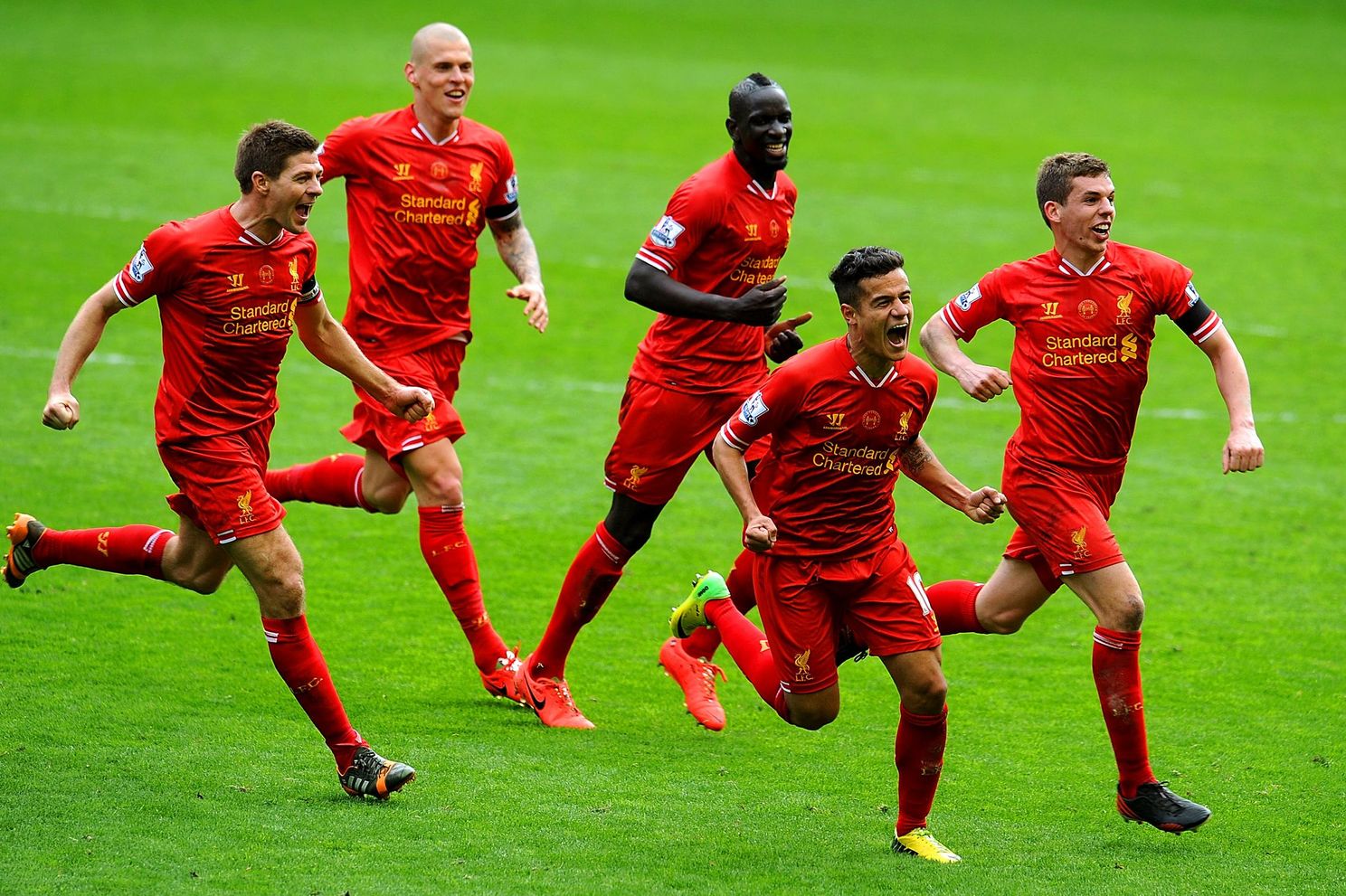 While Jurgen Klopp may have coined the term 'heavy-metal football', Brendan Rodgers' Liverpool gave a good depiction of it in 2013/14.
Their 101 goals is only five fewer than the Premier League record for goals scored by one club in a single league season. The issue was the fifty goals they conceded, the eighth-most in the league that season.
So that side had their defensive frailties without ever going through an injury crisis.
Martin Skrtel was almost always the right-sided centre-back (for better or for worse). Mamadou Sakho, Daniel Agger and Kolo Toure had a relatively even split of time spent beside him.
So Skrtel acts as van Dijk, with Agger, who had numerous issues that season anyway, as Gomez and Sakho as Matip.
Both Tiago Illori and Sebastian Coates were loaned out in January, which would not have happened had the aforementioned trio been ruled out before then.
That leaves Toure and Coates as the first-choice pairing, with Illori and Andre Wisdom as cover.
Rodgers probably wouldn't have splashed out in January considering cash was scarce at the time, but we will take a quick look at who profiled similarly to Davies and Kabak back in 2014 anyway.
For Davies, we are looking at mid-table Championship sides with a centre-back in his mid-20's that is probably lower-Premier League quality.
The man we have settled on is Alex Pearce, who was at Reading in January 2014. The then 24-year-old was actually strongly linked to the Reds around this period, so he is probably who the club would have gambled on.
As for Kabak, we have once again looked to the Bundesliga relegation candidates for centre-backs 21 and under. There are two standout candidates: Niklas Stark at Nuremberg and Jonathan Tah at Hamburg.
Both players were teenagers at the time and neither were playing as regularly as Kabak had been at Schalke. However, both were incredibly promising and have since won 15 senior Germany caps between them.
We will leave it up to the reader to decide who they think fits best.
Steven Gerrard and Lucas are the most likely players who would have had to drop back from midfield to cover. Of course, in this case, Gerrard, the experienced club captain, has had a Henderson-style knock ruling him out for almost two months.
Henderson himself was making a name for himself in the midfield at this stage, so the less-energetic Gerrard would have been more likely to play in defence.
Iago Aspas was the exciting summer 2013 attacking addition. He had little impact in real life, but he is the closest in profile to Diogo Jota.
That would leave Liverpool's regular starting XI from January onwards as Simon Mignolet; Glen Johnson, Kolo Toure, Sebastian Coates, Jon Flanagan; Lucas, Jordan Henderson, Phillipe Coutinho, Raheem Sterling; Daniel Sturridge and Luis Suarez.
The bench would have had Brad Jones, Tiago Illori, Aly Cissokho, Joe Allen, Joao Carlos Texeira, Victor Moses and Luis Alberto.
While there is no doubt that the back four would have struggled, they struggled a lot anyway. This means that this may actually be the least-effected of all three of the seasons.
Gerrard's deep passing, leadership and penalty goals would have been missed, but the firepower of Suarez and Sturridge up front could have dragged Liverpool towards a title-charge anyway.
Conclusion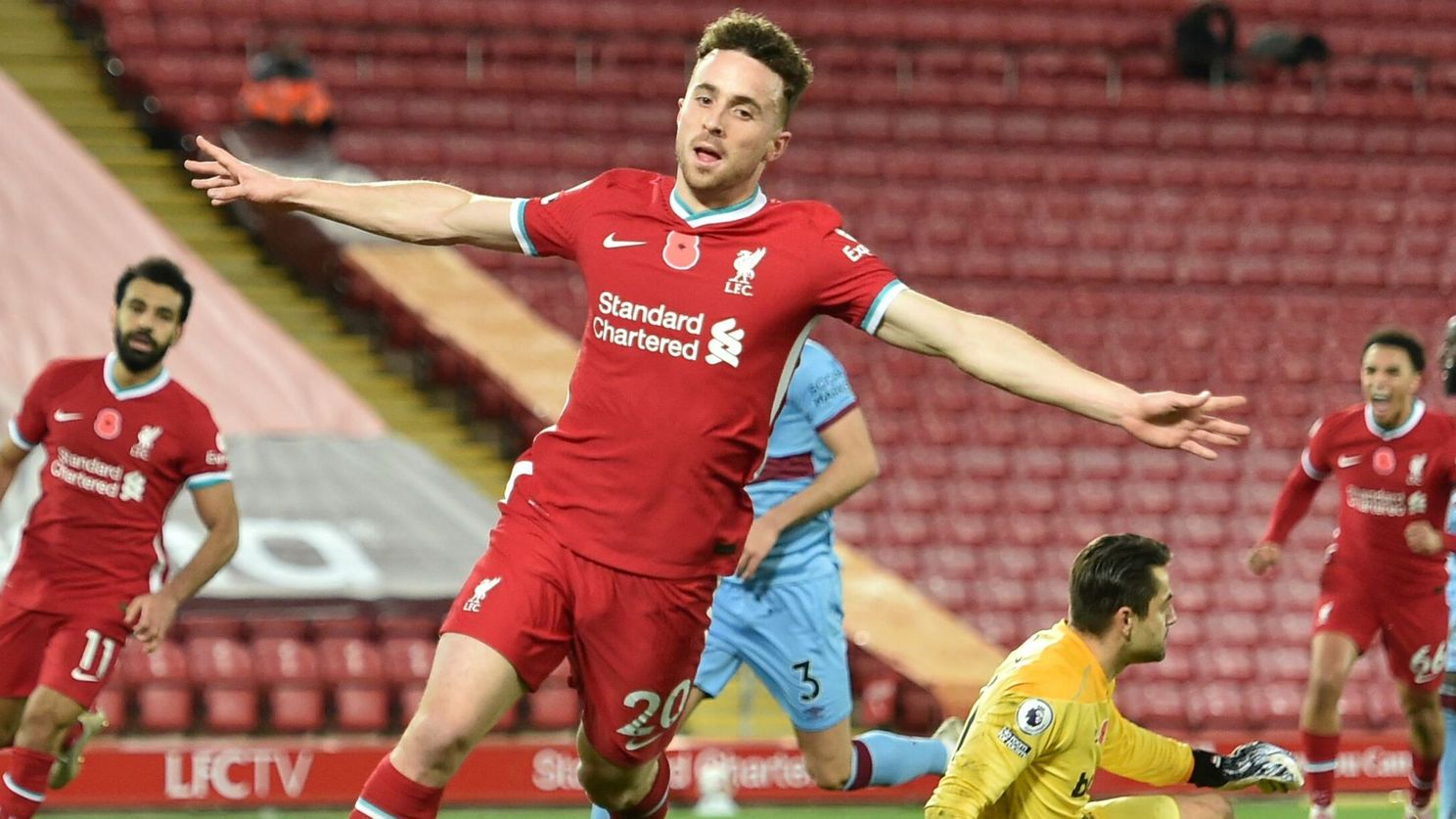 Liverpool's injuries this season are completely unprecedented. The state of the three XI's and benches above are evidence of this. How could any team cope with it?
Could Manchester United have won the treble in 1999 without Stam, Johnsen, Brown, Keane and Solskjaer? Would Man City have still have been centurions in 2017/18 with no Kompany, Stones, Otamendi, Fernandinho or Bernardo Silva for the majority of the season?
The answer to both questions is no.
In fact, Liverpool have suffered from more than just the five injuries that we have based this article on.
Alisson has missed a fair few games this season due to injury, illness and personal reasons. Alex Oxlade-Chamberlain or Naby Keita have both missed large chunks of the season, as has Thiago.
So Liverpool deserve a break. They have actually dealt a lot better than lots of other teams would have.
Pundits need to fully think about what they are saying before bashing the team. They are not "the worst champions ever", or even close to it.
Once the key men return, so will winning ways. Next season, Liverpool will prove to the world that they are still the best of the best.