Latest News
Mohamed Salah named PFA Premier League Fans' Player of the Month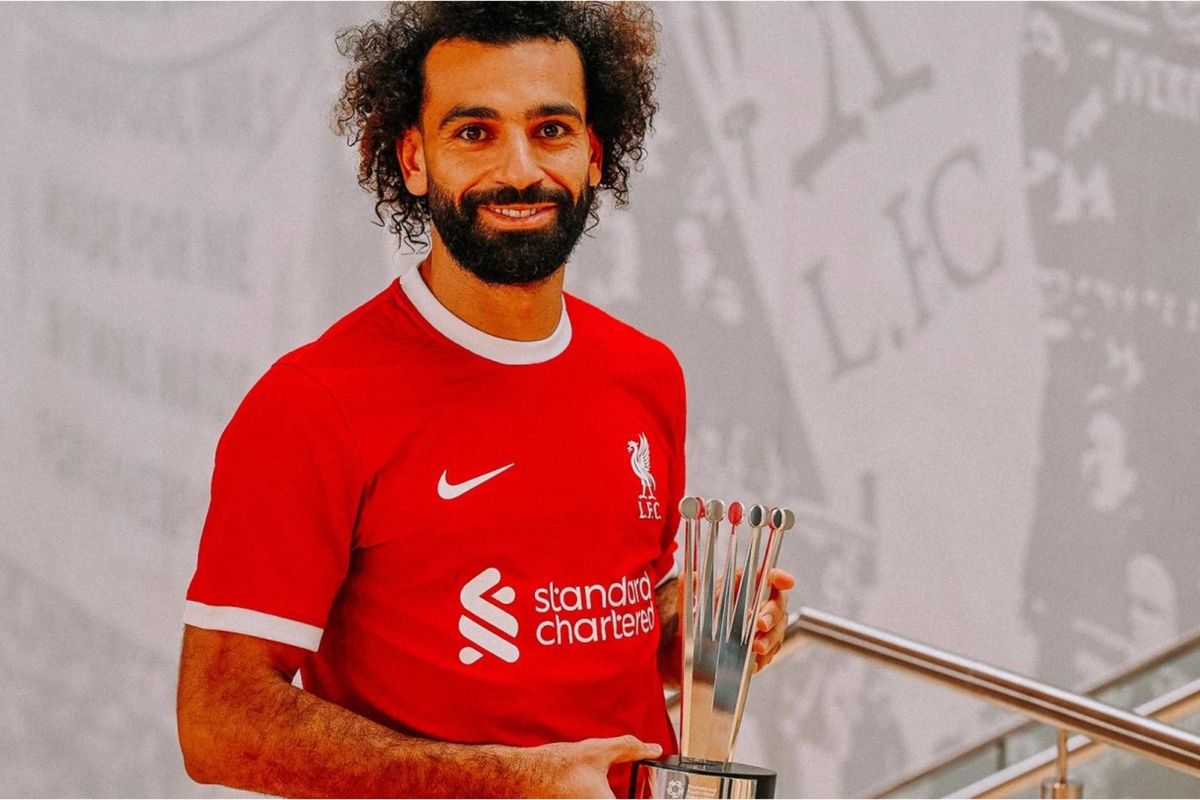 Liverpool have announced that Mohamed Salah has been named the PFA Premier League Fans' Player of the Month.
The Egyptian has been in red-hot form this season and in September alone, he contributed two goals and two assists to guide the Reds to an impressive start to the season.
In all competitions this season, Salah has eight goals and four assists. Another reminder to the world of football that he is the best right wing in Europe.
His importance to Liverpool is a stark reminder that it will be incredibly difficult to replace him when he leaves the club.
It's unclear when Salah will depart Anfield but with his contract set to expire in 2025, the inevitable heartbreaking goodbye is inching closer and it's leaving many fans anxious for the future.
Finding a suitable replacement is arguably the most difficult recruitment challenge the club has faced since Steven Gerrard left the Premier League for the MLS in 2015.
Jamal Musiala and Leroy Sane have been linked with potentially replacing the 31-year-old with players exciting players.
That said, a player like Salah, who scored and assisted 46 goals last season, is not someone that can be very easily replaced.
Only time will tell if Jurgen Klopp and his recruitment staff will be able to paper over the cracks when he does leave.
Liverpool are lucky to have Mohamed Salah
It may be six years since Mo Salah joined Liverpool but his talent still surprises me. In his first season, he blew the Premier League and the Champions League away with his goalscoring and dribbling.
In 36 league games in 2017/18, he scored 32 goals, setting the record for the most goals scored in a single season. Erling Haaland broke the record in the 2022/23 campaign but for Salah to do that from right wing, along with 11 assists, is still astonishing.
To top it off, he also managed ten goals and five assists in 13 Champions League appearances as the Reds reached the final.
In total, Salah has scored 195 goals and assisted 83 more for Liverpool.
Fans are fully aware what a privilege it is to watch Salah at Anfield every week. This season, he already has 13 goal contributions despite playing just 12 games so far.
With Salah yet to leave the club, Liverpool need to make the most of what could be some of his final games in Red.
Are Leroy Sane and Jamal Musiala good enough to replace Salah?
Individually, no. There isn't a player in Europe capable of replacing Salah like for like. His talent is singular.
Liverpool might have to follow Tottenham's lead in their approach to replacing Salah. The North London outfit signed several players with the funds generated from Harry Kane's move to Bayern Munich.
With over £100 million likely to be generated from Salah's departure, Liverpool must ensure they spend it wisely.
Hopefully, they can ensure that when the 31-year-old does leave, his absence doesn't derail the team.